USB modules: practical, easy, programmable
Are you tired of clicking yourself through mouse operations and of knotting your fingers while entering hotkeys? Would you prefer an easier solution which simulates your frequent and recurring commands with a simple touch? Then meet our fully programmable USB modules! They are available in two main versions. First, there are  mushroom buzzers with a single, big rounded button. Second, you can select a USB pushbox with one or several flat round buttons in a robust case.
In order to find out more about our USB modules, take a look at the checklists first. Also check out our user scenarios for the USB pushbutton and USB pushbox. Furthermore, you can verify relevant technical data plus your operation system's compatibility with the USB modules. Then easily purchase your USB pushbutton or pushbox and download the matching app as a programming tool. Last and least, we offer some helpful user manuals and quick start pages.
USB modules – simple IT processes with a push!
There is a helpful button for most occasions. It does not matter if you are going to simplify an industrial production line, boost your company booth at a trade show or add fun to your gaming event. We created our programmable USB modules for various scenarios of use – both for the private sector and your business. Mushroom buzzer or pushbox? Find out which product version works best for you!
Product checklists and user scenarios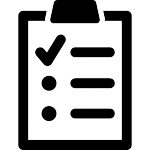 Click here for product checklists!
Various situations require various strategies. You might use your USB modules in a production line in order to optimize processes. It is also possible that you want to install it in a photo box or integrate it into  your photo studio equipment. Maybe you are also a DJ and want to make your playlist sound more exciting?  Whatever you are going to do with your programmable module – take a look at our fields of application first. Then check some selected user scenarios for both the USB pushbutton and the USB pushbox.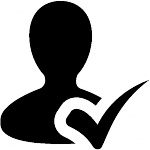 Click here for user scenarios!
USB modules – features and functionality
Now you know which possible scenarios you can use your USB pushbutton or pushbox for and which USB module version is sufficient and adequate for your purpose. Our modules generally work well with all common file systems. First, find yours, then check out the technical data and features of each module version. If required, also download the product flyers!

Click here for technical data and product features!
Purchasing your USB modules
We want our USB modules to simplify your processes. In consequence, a positive product experience always starts with an easy purchase. Just click on the links below to buy your USB pushbutton or USB pushbox and to download the app with each product!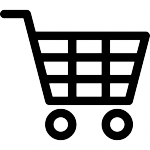 Click here for purchase and app download!
Handling your USB modules: user manuals and support
Do you need any assistance because you do not know how your USB pushbutton or USB pushbox  functions? Do you want to know how to install the app quickly and easily, or even go without the programming tool? Then check our user manuals. There's a matching user guide for every scenario and every level of previous programming knowledge. For specific question, also contact our e-mail support!

Click here for quick starts, user manuals and contact form!