High quality data recovery with MaxDataGenius
Have you lost your files or do you need to refresh your harddisk? Then meet MaxDataGenius, your new versatile helper for data recovery and disk optimization!
Complex data recovery made easy
MaxDataGenius starts where competitors give up (and this is no advertising promise!). 15 years of product development have created a high quality file recovery software with superior results.
With MaxDataGenius, you always get an an expert product. We designed the Pro version especially for Technicians, Administrators and Forensic Investigators. This is due to the integrated logging facility. The latter also includes different log levels and automatically created scan result report.  Thus, you can detrace and evaluate every action and detected structure or file via the log file. Further, you can manually add results to the scan report. Naturally, we've also thought about the needs of "everyday life users" and created the Basic version.  Our basic version comes in a smaller frame, but also with strong file recovery features. Consequently, we designed Basic for all users, whatever their previous knowledge may be.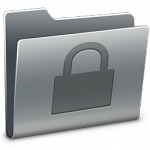 Whatever happens, your data comes first: Our software conforms to the German federal data protection act. This ensures that our software does not send any confidential information from your hard disk outside your machine, either in plaintext or encrypted. However, some free product competitors may do this, especially those without a federal data protection act in their country.
Please form your own view and compare it with competitors.
Furthermore, the data recovery software offers all kind of data recovery scenarios, disk imaging tools, RAID reconstruction, wipe, foreign file system browsing and much more.
The correct version for your data recovery case
MaxDataGenius comes in two versions – MaxDataGenius Basic and MaxDataGenius Pro. They were designed for various scenarios of use and thus with a different range of functions. Find out  now which version works best for you!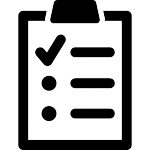 Click here for checklists!
Various situations require various strategies. For example, you might want to recover photos taken at a private occasion, your Excel sheets or your company's image video. Then you might also go "beyond data recovery" as an IT expert and have to optimize and analyze your disks. Aren't you sure yet which software version fits your case? Take a look at some common scenarios.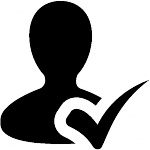 Click here for data recovery scenarios!
MaxData Genius – features and functionality
Now you know which possible scenarios you can use MaxDataGenius for and which version is sufficient and adequate for your purpose. MaxDataGenius is compatible with a number of file systems and media. Find yours – and learn more about common reasons for data loss and the functionality of both versions.

Click here for compatible file systems and special programme features!
Download and purchase
Our customers' data recovery cases are in our focus – so we do not want you to "buy a pig in a poke". This means: Always download the demo versions of MaxDataGenius Basic and MaxDataGenius Pro and test them with your data before you click on "Purchase". By testing the data recovery software first, you can anticipate if it saves your files correctly.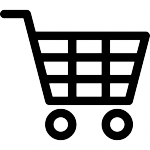 Click here for demo downloads and license purchase!
Making data recovery even easier: user manuals and support
Do you need any assistance because you do not know how your MaxDataGenius version functions? Then check our user manuals. After following the instructions in our quick start manual, you can download and read a full PDF manual in the download section. You also find further information on video recovery and our FAQ. For special and complicated cases, contact our e-mail support.


Click here for quick start, contact form and FAQ!