Video troubles: our "Top 5"
September 21, 2022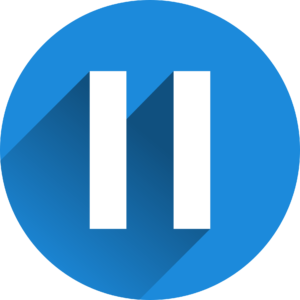 We browse through Youtube, advertise for our companies with image films and record all exciting life situations in order to keep our memories. All in all, video files seem so "normal" to us that we only wonder about their technical aspects when they do not run. Usually, there are a few very common and logical reasons why a video file is damaged . Luckily, there are also solutions for at least most of these video troubles. Find the most common problems and possible solutions in the list below!
"First aid" for your favourite movies
1. Your camera did not save the full video.
This sometimes happens after recording with a low battery status or after pressing the wrong button.
First aid: Take out the memory card. Then check and save relevant content on the computer as a backup. In case of data loss or file damage, you might need data recovery software or a video repair tool.
2. You had a hardware accident.
Splash water, downfall, accidental hits or kicks … There are a lot of injury sources for your camera. If your movies do not play after such an accident, you might also need to recover or repair them.
First aid: Again, take out the memory card and save its content in a safe space on your computer. Check out the file size of the concerned video to see if you need a full recovery or "only" a repair.
3. You accidentally formatted your storage medium, camera or memory card.
One wrong click- damage done! Incorrect or accidental formatting happens quite a lot – both on a computer and on a camera. You're lucky then if you regularly create backups on a second device.
First aid: You haven't created a backup of your most recent files? Then check if your files got lost and double-check on another device – for example on another laptop. In general, data loss needs recovery, video file damage often a repair. Usually, the size of your file is a safe hint.
4. Your file seems complete but does not play in your media player.
Sometimes your video files' "inner structure" (also see our post about codecs) gets out ouf order. Then you might have a full file size but no sound or a black screen with error messages.
First aid: First of all, google your error messages – they might  show you the way. Afterwards, create a backup copy of the files in question. As a first idea, you can change the output format.  and play the movie file on several movie players to check out if it is really broken. If it is, look out for a video repair tool and test it before purchase.
5. Your video file plays, but not in an adequate quality.
Your movie is lagging, "stuttering" or the sound does not match the video sequences anymore? While some encoding/decoding "mismatches" can sound very funny, they may irritate you a lot if you need a "perfect" movie, e.g. as a company marketing tool.
First aid: If a smooth-running video is important for you, you can detect encoding errors and misguided codec combinations with a video repair tool. It might also help to re-open the file in the cutting software which you used to compose the video. Sometimes you only need to fix some details when the file repair leaves behind some small flaws. 
Whatever went wrong with your video – we offer you market-proven DIY-solutions for data recovery and video repair.