Video Repair Tool – downloading the demo version
Your easy way to the demo version!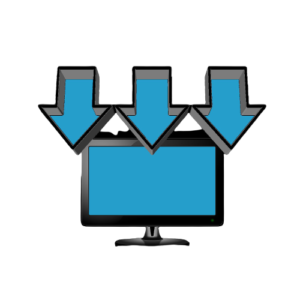 Demo version: System requirements
Mac: OS X 10.6 or higher (requires Intel-based Mac, PowerPC not supported!)
PC: Windows Vista / 7 / 8 / 10 or higher
Supported camera formats: Check the camera list!
DEMO version restriction: The repaired files are only half the size of the repaired movie files in full-mode! (e.g. if the DEMO version repairs 50 MB, the full version will repair 100 MB)
Video Repair Tool (Mac & Windows) – By clicking this download link, you are accepting the license below! (1187658 downloads)  
Video Repair User Manual (English) (120781 downloads)
NOTE: For a successful repair, always study the camera-specific options in the camera list!
License:
This software is licensed, not sold or owned. Grau GmbH grants you a non-exclusive, non-transferable license to use this software. You may not redistribute the software (neither on any website or any server or somewhere else). You may not use this software to establish an online service with it. You may use Single-user licenses only for a single user. You accept that the software anonymously collects technical data (codec name, frame resolution, etc.) of your camera model. We assure that no video data or anything related to your video contents is shared with us. You accept the license by downloading this software.
EXCEPT AS EXPRESSLY SET FORTH IN THIS AGREEMENT, THE PROGRAM IS PROVIDED ON AN "AS IS" BASIS, WITHOUT WARRANTIES OR CONDITIONS OF ANY KIND, EITHER EXPRESS OR IMPLIED INCLUDING, WITHOUT LIMITATION, ANY WARRANTIES OR CONDITIONS OF TITLE, NON-INFRINGEMENT, MERCHANTABILITY OR FITNESS FOR A PARTICULAR PURPOSE.