Partnerfirmen: gemeinsam erfolgreich
"Try with a little help from your friends …" This small line sung by the legendary "Beatles" says a lot about how business works. Success and stability come with an active network. One can consider this as a especially valid for small and flexible companies like ours. So meet our partner companies now – and do not hesitate to contact us for a project cooperation!
Marotronics - our Ardumower hardware partner!
Mowing robots made in Germany – more precisely: in Berlin, this is Ardumower by Marotronics. On our part, we have contributed the Ardumower Sunray app for the easy use of your mowing robot. No more Saturday mornings spoiled by greenkeeping – on your sports field, in your garden, or in the public park nearby. Whatever you need for easy mowing – it is all on your Arduino board! Get the parts for your personalized ArduMower mode in the Ardumower shop and the Sunray app on our website.
OWLRobotics - our partner for robotic development projects!
Robotics are a wide field of knowledge and there are almost endless possibilities of use of robots. Our partner company OWLRobotics is an IT startup destined to create open source solutions for new products and software solutions. OWLRobotics is also an active business partner of Marotronics, they are deeply involved the optimization of the Ardumower.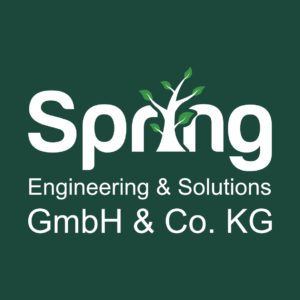 Spring Engineering- distribution partner for our hardware!
Spring Engineering ist the "offspring" grown from the Marotronics distribution processes. Like Marotronics, this mechatronics and hardware startup is located in Berlin. In order to simplify and adjust our distribution chain in the hardware sector, we faithfully assigned the full order processing to our partners.
Your contact: Mr Lübon, e-mail: info@marotronics.de.