Micro USB Boards – program easily!
Arduino Micro USB Boards (HID, programmable)
Do you need to ease and autmomatize you business, but have got your own cases or instruments? Usually, our Arduino Micro USB Boards are integrated inside USB pushbuttons and USB pushboxes. For this special case, however, you can also buy only the electronic core of our products and leave out the case and buttons!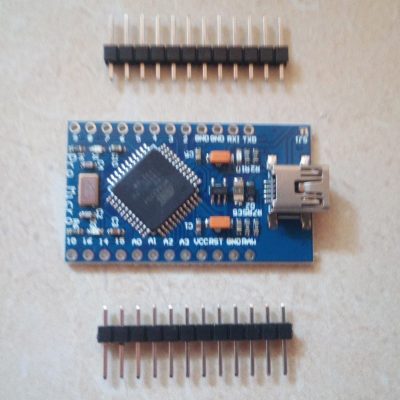 When can you use Arduino Micro USB boards?
Arduino Micro USB boards can help you out in a number of technical user settings. For example, you can use them
as a part of your production line
for your communication processes,
in a robotics programming environment.
within automatons,
for alarm systems,
for customer interaction and product presentation,
as a part of all automatized processes which need free board programming.
You get the full flexibility of a commonly used easily programmable USB board while using your own equipment in your own corporate design. If you want to buy "the full package", however, take a look at our USB buzzers and USB pushboxes.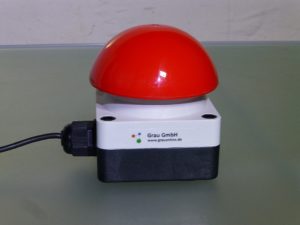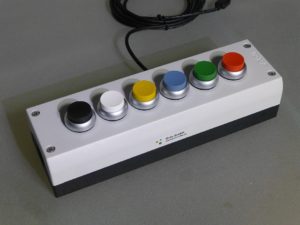 What's inside? - Technical specifications
With an Arduino Micro USB Board, you decide for a real multitalent among the programming boards on the markets worldwide. Check out the technical specifications at a glance on this page and download the specifications on the data sheet. 
Micro USB Boards_Produktinfo_DE_komprimiert
Micro USB Boards_product info_EN_compressed
Article name: ATMega 32U4
Product measurements: (W/L) 4,3 cm x 2,3 cm
Net weight: 6 g
Voltage: 16 MHz, 5 V
Maximum voltage: 12 V
Number of channels: 4 (10-Bit ADB)
Number of pins: 5
Additional connections: 12 digital I/Os (5 of them PWM capable), serial hardware connections RX and TX
System requirements: File system based on Windows, Mac/IOS or Linux, Arduino IDE v1.0.1
Specifications of this board version: PTC fuse and diode protection, optimized LED
circuit (RX und TX), on-board micro-USB connector for programming
Why are our Micro USB boards special?
While there is a number of USB boards on the market, why should you decide for this product? Naturally, the decision is yours – but check out the product advantages first!
You can use the Micro USB Board flexibly in an array of settings and environments. All you need is a device with an Arduino driver.
It works with every device with a micro USB port. For USB-C, you need an adapter.
The board is completely programmable via app and serial terminal.
You want a completely individually programmed Micro USB board? Ask for the "pure" version with a neutral firmware!
You can use or create your own button styles and cases for the USB board.
The USB board simulates programmable HID keyboards and mouse devices as well as serial port 322.
The board and the Arduino driver are compatible with current Windows, Apple iOS and Linux versions.
If required, we add the USB cable (length either 280 or 480 cm). You can also use every USB A cable with the board.
Do you need 50 boards or more? Let's talk about discounts!